Stretch Table Covers with Open Back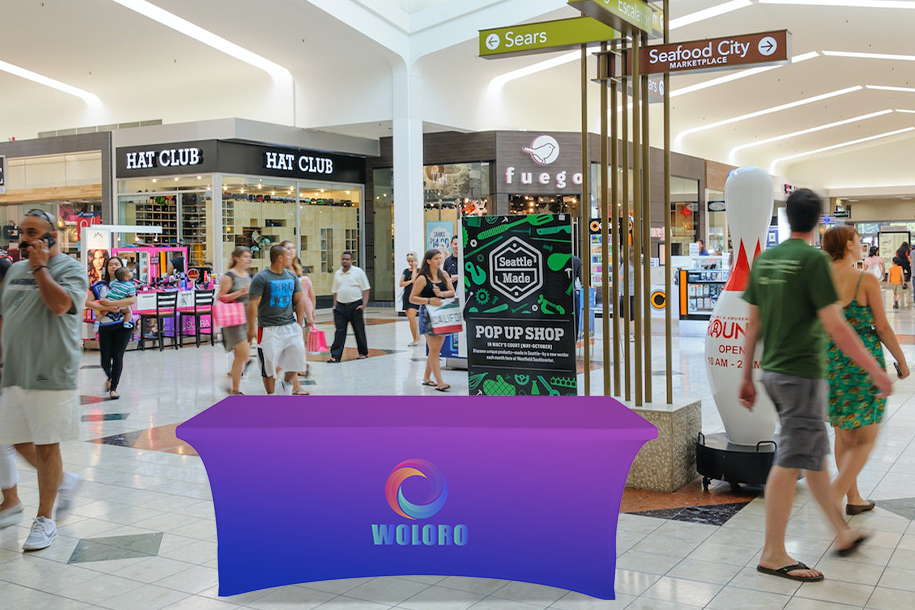 Spandex Table Cover: To Be Slim and Elegant
Dressed with our trade show table covers, your originally plain and common table would look totally different and slim right away. This amazing dress emphasizes the table shape, beautiful curves add a sense of elegance to the whole set. It is not just a table any more but an excellent tool for promotion, which provides professional and clean visual presentation. Your potential clients will be definitely attracted by this special displaying way.
Selected Elastic polyester for Options
The stretch feature of the fabric is the secret for a snug fit. We offer s types of fabrics, 180g elastic polyester, flame retardant elastic polyester and flame retardant 240g polyester, for your selection.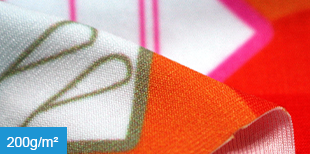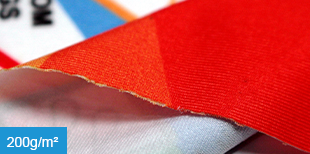 Flame-retardant 180g Elastic Polyester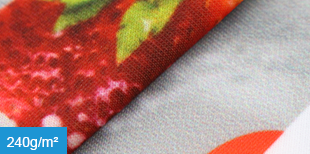 Flame-retardant 240g Elastic Polyester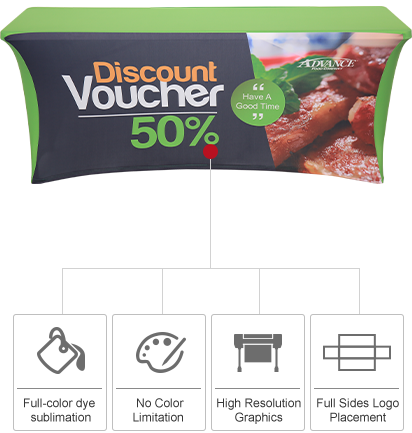 Say "Yes" to Budget Friendly & Superior Quality
From raw materials, like fabrics, inks and printing methods, to the finished products, each of our process is conducted in compliance with the environmental friendly requirement. So you can rest assured with the safety for using this stretch table cover for event display. Also, we take no extra charge for full color printing and full logo placement. Therefore, when you showcase with custom printed spandex table cover with open back, you can fully expose your message at a limited budget.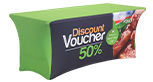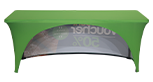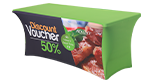 Customizable Not Just in Graphics But also in Sizes
In addition to printing custom images for your, we can also do the matching printing for display table of special sizes. Below is the size specifications for standard display tables and tablecloths. If you cannot find the most suitable one from the sizes in this form, just leave us an image and our experienced product expert with help you out.
Display Size
(180g elastic Poly)
Display Size
(240g elastic Poly)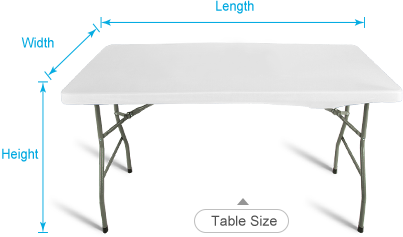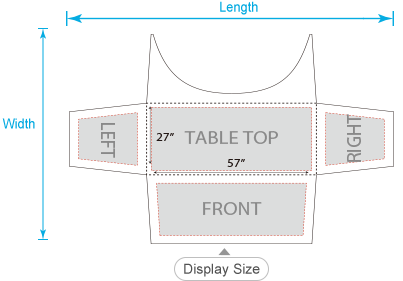 ---
Q: How many colors can you use in printing logo?
A: We use CMYK for printing, so you can use as many colors as you like.
Q: Can you make a customized table cover or fitted table cover for me?
A: Yes, the standard table cover sizes are 6′ and 8′ in our store, but the size of table cover or fitted table cover can also be customized according to your table sizes or template sizes. If you need customized sizes, please contact our representatives for customer service.
Q: Is the fabric flame retardant?
A: Yes, we have custom flame retardant fabrics for selection.
Q: Can I wash or iron my table cover?
A: Yes, you can clean and smooth your tablecloth by hand-wash and ironing.
Q: Will the fabrics fade? How long does it last?
A: To prevent fading and maintain color stability, we use sublimation print to ensure the fast color.
Q: How to avoid the blushing when spread the stretch table cover?
A: The primary reason for blushing is the thin fabric. We will use thickened 180g and 240g fabric to avoid the problem.
Get Detailed Prices
Write your message here and send it to us