Innovative business to factory model makes direct-to-factory printing possible.
Easy and convenient online ordering saves your time and money on purchasing.
Since 2011, CFM has been focusing on advertising textile printing for about 10 years.
CFM is the first Internet-based service provider for advertising textile printing in China, taking the lead to develop an online ordering system, establish a digital workshop and achieve "work with fewer people but higher production capacity".
Through technology innovation, CFM changes the traditional way of placing orders, realizing online orders proceeded by the system in no time, without any middle links or redundant communications. Our B2F (business to Factory) online ordering mode enables you to enjoy an easy, convenient and efficient purchase.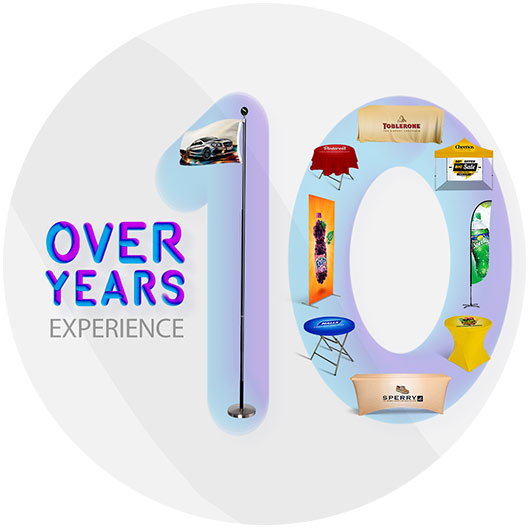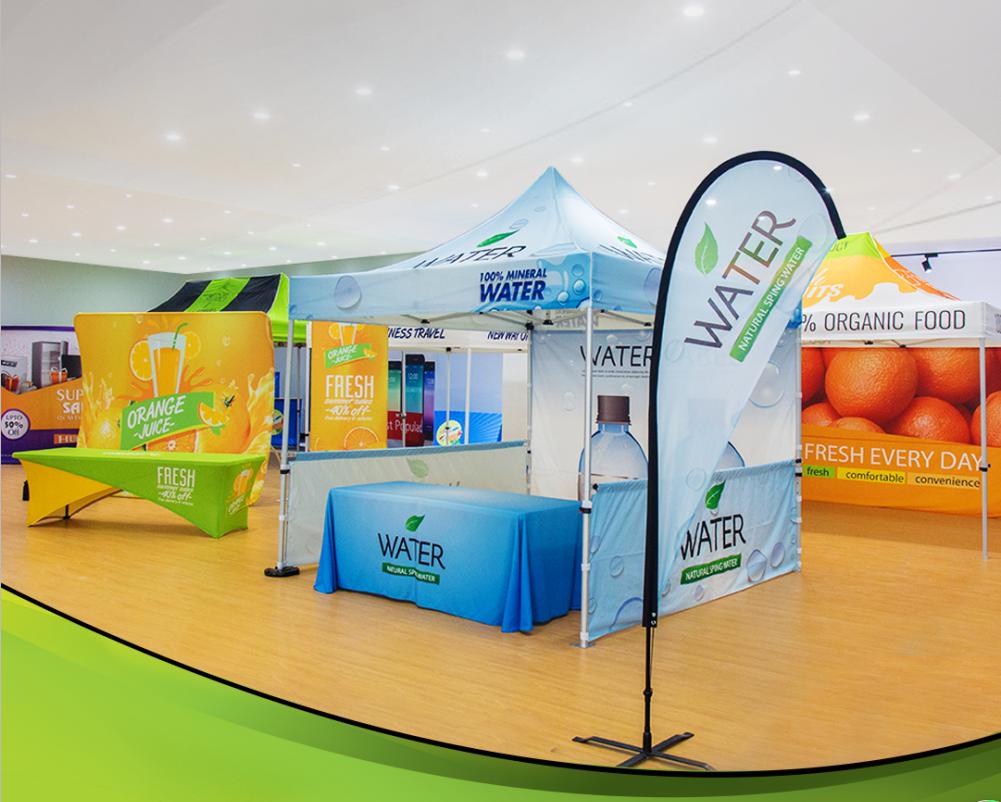 CFM is committed to offering quality display products, fast lead time and unreserved customer service. Our main products include canopy tents, table covers, feather flags, fabric displays, and all kinds of custom flags and banners.
With about 10 years of experience in the fabric display industry, CFM gives you professional fabric suggestions, printing method selections, and event display solutions.
When an event date is due, are you struggling to catch the deadline due to the long lead time for your display products?
When you produce domestically or buy from a local supplier, are you bothering with the high price due to the high labor cost?
When you purchase from a middleman or a trading company, do you find it is hard to get a competitive price and ensure the product quality and lead time?
CFM can help you solve all the problems all at once.
24HR Rush Lead Time Available
Quality Products, Competitive Prices
Direct-to-Factory Printing Service
Unreserved Customer Service
24HR Rush Lead Time Available
Our 24hr online quoting and ordering system enables you to get quotes and place orders anytime, no need to worry about the time difference, for example, there are 12-15 hours time difference between China and the US. And our 24Hr artwork service and 24Hr printing service are the guarantees for our 24Hr fast lead time.
Quality Products, Competitive Prices
CFM cuts down its cost through technology innovation, which enables us to offer you competitive prices without sacrificing product quality. By introducing a customized digital management system, our workshop can work more efficiently, even with fewer people, we can still achieve high production capacity. When purchasing from CFM, you can always get quality display products even with a limited budget.
Direct-to-Factory Printing Service
As our ordering system is seamlessly connected with our production system, when you purchase online, it means that you are directly talking with our workshop and no middle links are involved. In the meantime, online artwork approval and online order status tracking are possible. Our direct-to-factory printing service can not only make your work efficiently but also help you save communication costs.
Unreserved Customer Service
More than that, CFM provides a series of value-added services to clients, from USA warehouses to marketing supports, and from VIP logistics discounts to the group-buying solution for hardware. CFM not only aims to print superb display products for you but also tries to create more values for your business.