10×10 Full Color Printed Advertising Tent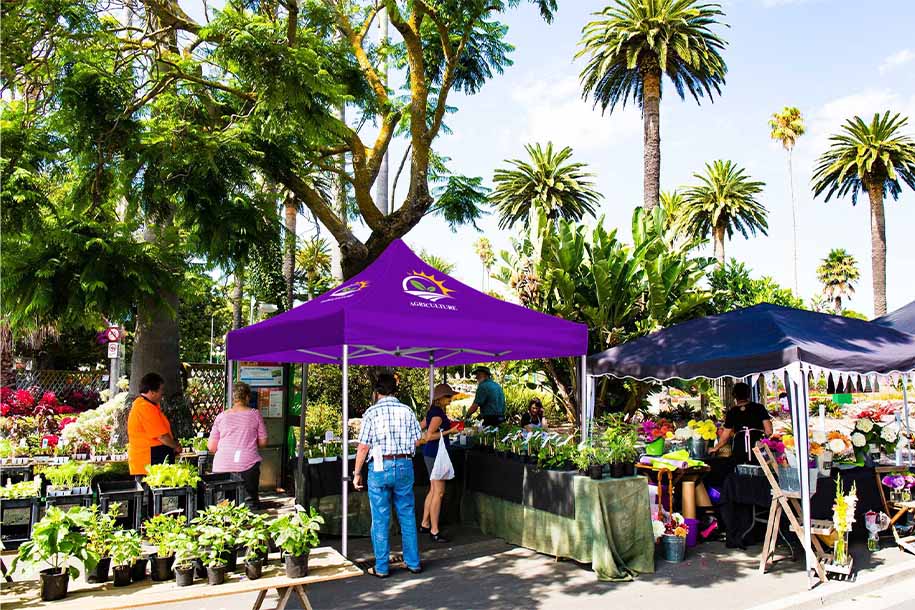 Professional Display Solution,Quality Canopy Tent
CFM is dedicated to offering the best professional and premium quality canopy tents with customization options. We try our best to ensure customers get the most suitable display tent for their indoor and outdoor events.
Choose the 10x10 canopy tent, one of our most popular products, companies gain a promotional tool designed for ease of use and big results. It is often used for product promotion such as in a trade show or exhibition. It is quite versatile, though, and works well in nearly any situation.
Durable, Long Lasting and Attractive Advertising Tents
Our custom promo canopy is a powerful marketing tool. When you use our custom tents, you gain the ability to set them up and place them where you would like to. The special fabrics we use are highly flame retardant, offer UV protection, and are waterproofed. This allows for full indoor and outdoor use of the tenants.

————————

————————

————————

————————
Full Color Dye-Sublimated, Vivid and Vibrant Color
One of the best features of the 10*10 pop up canopy tent is its outstanding advertising features. When it comes to promotional tents, these stand out. The advertising tents we offer allow for logo or slogan printing. These tents work well for most commonly used dye sublimation, which ensures crisp and clear printed images.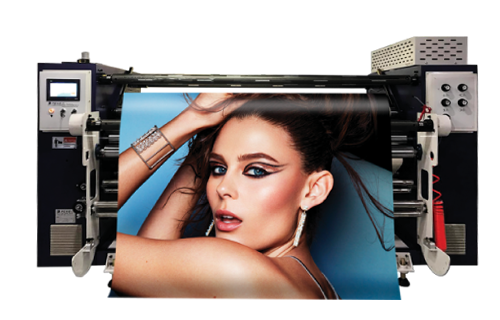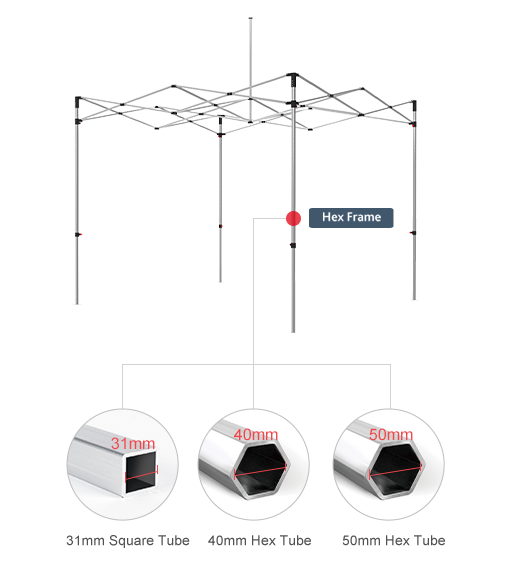 Various Options to Meet Your Needs
For this 10x10ft event marketing tent, we offer three types of tent frames, square aluminum 31mm tube, hex aluminum 40mm tube and hex aluminum 50mm tube. 31mm square tent frame and 40mm hex tent frame are more budget-saving, and the 50mm hex tent frame is more heavy duty and for longer uses.
Besides the heavy duty frames, we also offer a series accessories, like sandbag, rope and ground spike, to help you enhance the stability of your display booth in some windy weather.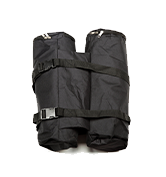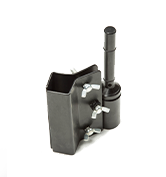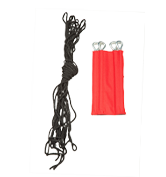 Unrivaled Match Printing Service
CFM offers custom printed canopy tent as well as custom-sized ones. We have collected almost all kinds of display tent frames of 10x10ft, 10x15ft and 10x20ft. Give us the size of your frame and we can help to customize the tent top to match it.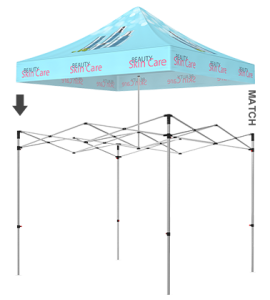 ---
Q: Can the color of hems be consistent with the color of the tent?
A: Yes, we will choose the same-color hems based on the ground color of the tent.
Q:Can you make the canopy or the full wall in one piece?
A: Influenced by the limited sizes of fabrics, we will make two pieces stitch together professionally and seamlessly to ensure integrated and perfect logos.
Q: How to maintain the stability of the tent in outdoor use?
A: Three ways to increase the stability are available for your option.
l Wind buckle with sandbag
l Adjustable buckle with webbing
l Velcros with sandbag
Q: How to avoid the water leakage in outdoor use?
A: We will use hot air tapes in all seam lines to avoid leakage.
Q: How to clean the tent?
A: Considering the coating on the fabric, you'd better not use the cleanser. Wiping the dirty places with gentle soap is a good choice.
Q: Can you customize the printing to match my hardware?
A: Yes, no matter where you get your display hardware and no matter which type of display hardware you have, we can print the exact graphics to match it.
Q: How do you pack the tent graphic and hardware?
A: Generally, we will pack the tent graphic, hardware, and wheel package separately to avoid damage to wheels in transportation.
Get Detailed Prices
Write your message here and send it to us