Advertising Flag-Concave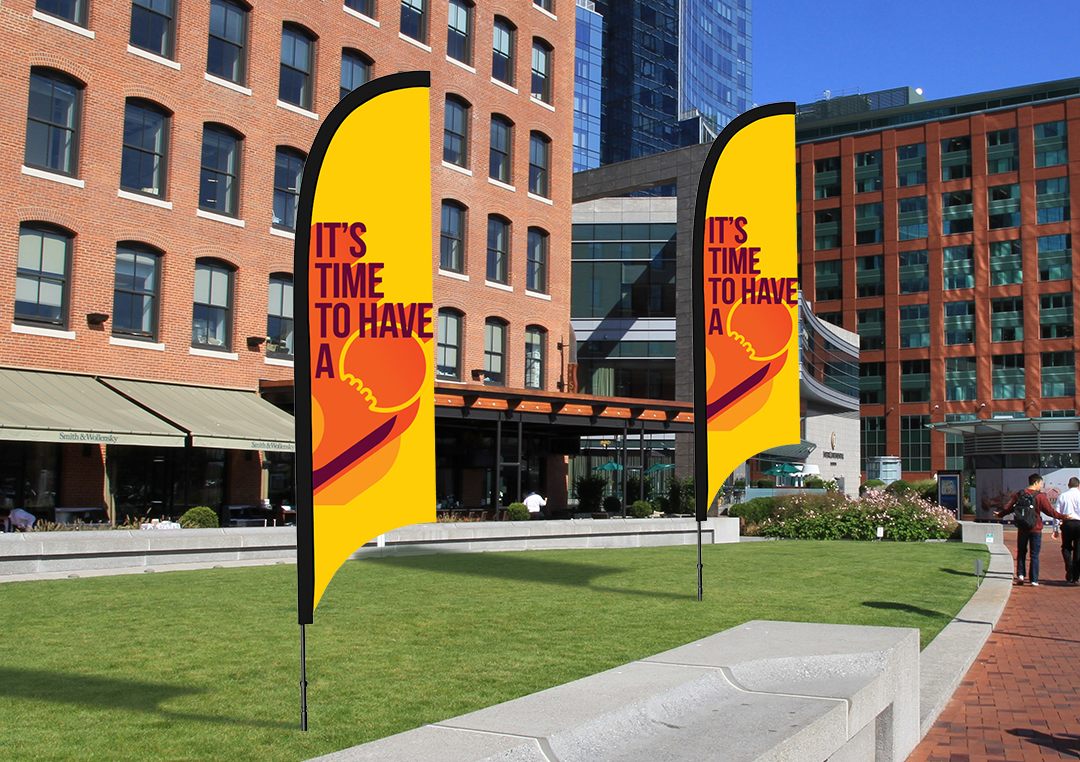 Grab Attention at Your Next Event
Are you looking for a way to catch the eyes of passers by at your next trade show or other events? Then consider adding custom feather flags to your booth. With a custom feather advertising flag, your booth will stand out, making people stop and take notice. With more people stopping at your booth, you will have more opportunities to ask for a sale.
Different Fabrics for Different Display Needs
There are a huge selection of fabrics for options. 110g knitted polyester and 100D polyester are the regular fabrics for printing advertising flag. 110g knitted polyester is recommended to make single-sided feather flags while 100D polyester is popular for printing double-sided flags. If you have other special demands, 115g fluorescent knitted polyester, 130g shiny knitted polyester, 115g polyester and 210D oxford are also available for your selection.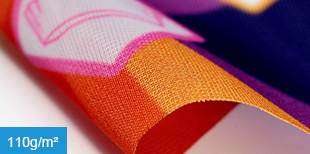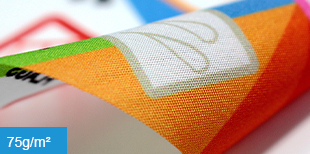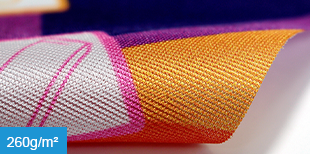 130g Shiny Knitted Polyester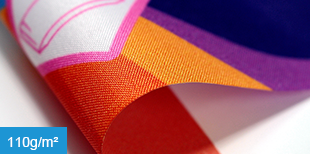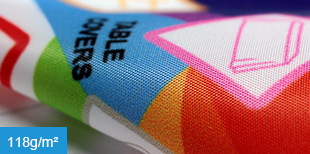 115g Fluorescent Polyester (Yellow and Orange)
Deliver Your Message in an Effective Way
One of the most important features of feather flag is its unique shape. A concave advertising flag's tall, thin design help get your message delivered. This is a great display tool to advertise current specials or a slogan or offerings, because people are going to notice them.
The shape and design of this particular flag style allows it to move slightly in the breeze, yet not move so much that it's unreadable. This makes it effective both at grabbing attention and proclaiming your marketing goals. The flag features bright, colorful graphics that are clear and crisp, and it sits on a strong base that works indoors or outdoors.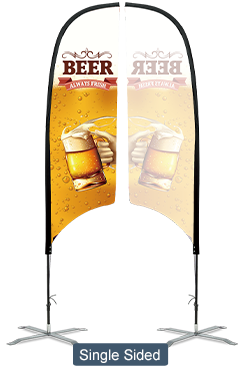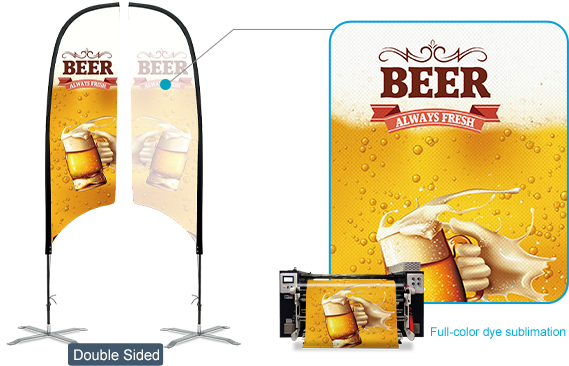 Select Feather Flags of Suitable Sizes for Your Events
We offer both standard and deluxe types of advertising flag banners and the heights of the flags are different flags are slightly different. For standard type, you can choose 9ft, 13ft, and 15ft while the sizes for deluxe type are 8ft, 11ft and 16ft.
Table Size
Display Size
Graphic Size
Standard
25.7"×78.7"
27.7"×118.11"
31.7"×157.38"
Deluxe
25.59"×78.74"
27.56"×118.11"
31.5"×149.61"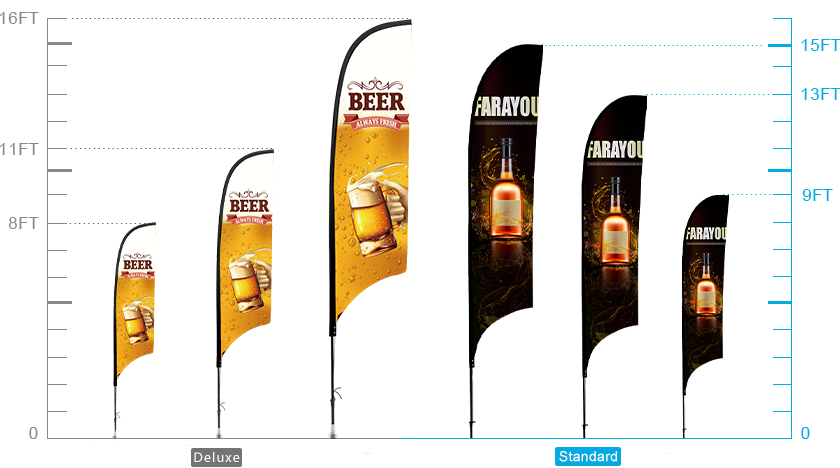 ---
Q: Can you customize the size of display flags?
A: We offer more than 50 display flag templates for you to select from. Or send us the specific sizes of hardware, we can also make the customized display flag to suit it.
Q: Can you make the opaque display flag?
A: Yes, we will sew an interlayer to increase the thickness of the display flag, there are 2 different interlayer fabrics for choice.
Q: How long does the flagpole last?
A: Premier frame with high performance, like aluminium tubes, fibreglass and fibre reinforce plastic poles are used. The life of a flagpole depends on where it is used. Normally, the flagpole has a warranty of at least 6 months.
Q: How do you pack the display flag? How about the size of the bag?
A: We will use OPP bag and PVC bag of different sizes for packaging to fit your needs.
Get Detailed Prices
Write your message here and send it to us