Fabric Banner Stand- Premium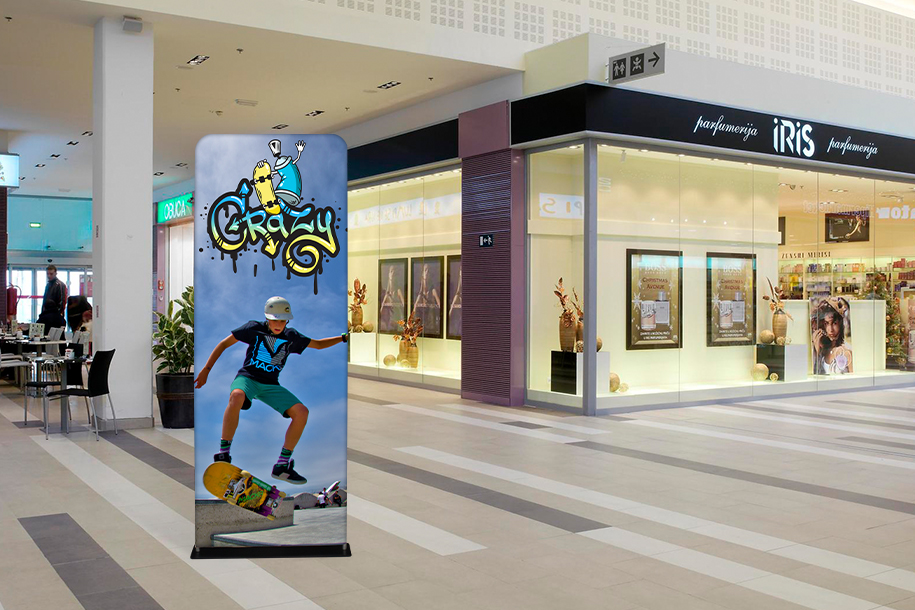 Display Your Products and Brands in an Alternative Way
The fabric banner stands are receiving growing popularity due to its simple cut and vibrant printed graphics. Straight fabric stand, resembling the roll up banner in outlook, is a great alternative to the commonly used roll up banner. The outdoor straight fabric stand has a stronger and more sturdy base, which makes it stand still even in some windy days.
Durable Fabrics Make You Enjoy Long-lasting Use
The fabric used for making the fabric stand is lightweight and can be folded, which makes it easier to pack and transport. At the same time, the fabric, unlike other materials, can be washable and use for quite a long time.


Presenting Your Logo and Business in a Straightforward Way
When printing on the fabrics, there are two options for you: single-sided and double-sided graphics. You can choose the most suitable type to enhance your display further. If you have a limited budget, you may like the one sided printed graphic. However, if you want to expose your messages to a larger extent, the double printed fabric stand is best for you.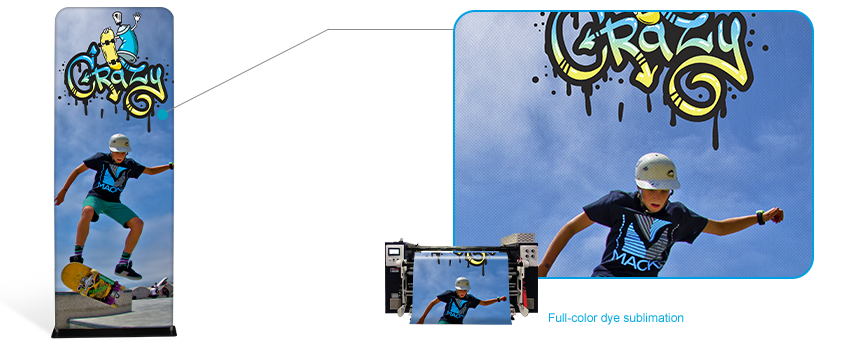 Versatile Fabric Banner Stands of Various Sizes
This fabric banner stand is of various sizes and can be used in many occasions. If you have a very limited marketing space, then a 2ft fabric banner will work. However, if you would like to create an appealing backdrop, you can choose the one of 5ft in size. If you are not sure which one is perfect for your event, just drop us an email and our professional sales rep will help you with it.
Size
2ft
2.5ft
2.6ft
2.8ft
3ft
4ft
5ft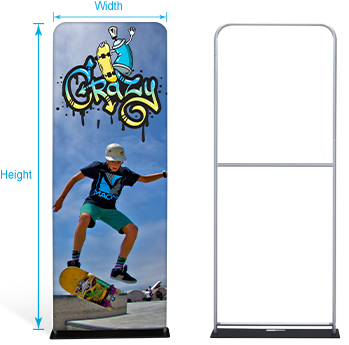 ---
Get Detailed Prices
Write your message here and send it to us