Straight Tension Fabric Display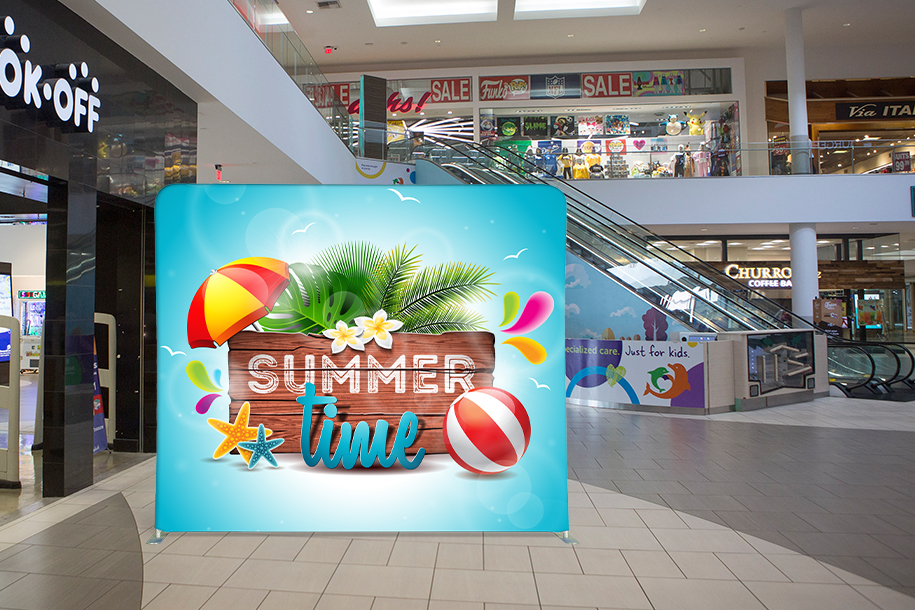 Tension Fabric Displays Help You Win More Business at Trade Show
In order to draw attention to your business and develop brand identity at a trade show, you need to invest in an effective trade show display. With a tension fabric display stand, you get both an outdoor and indoor display that is appealing and effective. Whether you want to place it at the entrance of the trade show to increase your brand recognition, or you want to set it up at the entrance of your booth to lead customers directly to you, you will find an effective way to utilize your popup display.
Selected Fabrics to Ensure the Best Printing and Display Effect
Our tension fabric displays are made of 240g tension fabric or 280g blockout fabric. 240g tension fabric is lighter in weight than 280g blockout fabric. Also 280g blockout performs better than the 240g tension fabric when an LED light is installed on the backdrop display.


Custom Printed Backdrop Displays Help You Stand Out Among the Crowd
Your artwork will be digitally printed on the fabric, ensuring you a vivid and vibrant graphic. There two graphic options, single sided and double sided. Fabric backdrop with single-sided graphic is more budget-saving while double sided ones can make your messages better exposed. As all the backdrop displays are custom printed, they can always make you stand out among the crowd at any events.
Impressive Size Draws Customers to Your Booth
Standing more than 6 feet tall, this fabric display will dominate the room and establish your presence at the trade show. Quite literally, it's impossible to miss this impressive trade show display. Customers will notice you first, head to your booth within a matter of minutes and be captivated by your presentation.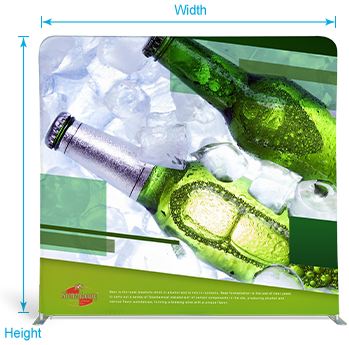 ---
Get Detailed Prices
Write your message here and send it to us